At The Chapel we have many different ministries that you can explore. Take a look below to see what areas interest you and if you need any help finding out about a specific ministry, please contact us at (260) 625-6200.
This ministry is for all types of problems and addictions which are unhealed, unmet, or unresolved. Confidential, safe environment. Problems such as: overeating, overworking, overspending, depression, co-dependency, drugs or alcohol, anger, fear/ anxiety, past sexual abuse, controlling behavior, hurtful relationship, guilt/shame, gambling, insecurity, divorce, and pornography. We meet on Campus at The Chapel every Monday Evening at 7pm, enter the building at Door 11.
Childcare will be provided by following the link bellow. We also have a "text line" available where we can communicate upcoming events and any cancellations related to Covid or weather. To subscribe, just text ChapelCR to 81411. Looking forward to seeing you there – please bring your mask or we have some available!
Chapel Academy exists to help people gain more confidence in the Bible and Theology so that they may take their next step in service and leadership at The Chapel. It consists of four 7-week sessions: Introducing the Old Testament, Introducing the New Testament, Biblical Interpretation, and Systematic Theology, for those who are looking to serve at the next level, whether in role or depth. The 4 session series begins each fall. Contact Brandon Holler for more information:
[email protected]
Life is better lived together! Sunday Community Groups provide an introduction to community and how community can make a big church feel smaller. Community Groups meet during both services on Sundays. Unfortunately during COVID-19 no Community Groups are meeting currently. If you would like information about Community Groups, contact Amy Beam,
[email protected]
The Discipleship Walk is a three-day weekend (no hiking involved) that is designed to give followers of Jesus a break from regular routines and everyday life in order to experience the love of God in a new and fresh way. It is the goal of the Discipleship Walk to lead each person into an actively growing relationship with Christ where they will become more intentional and mature in their faith so that each individual can make a difference for Christ in his or her world.
It is with heavy hearts that the 2021 Discipleship Walks have been cancelled. We are planning and praying for 2022 Discipleship Walks for the following dates:
Men's Walk February 17-20, 2022
Women's Walk February 24-27, 2022
For more information, please contact Amy Beam:
[email protected]
Life is better together, because we have been designed to live in community. Life Groups are the place to gather with others to connect, laugh, grow, pray and serve people together. Let us help you find the Life Group that is best for you.
For more information, please contact Amy Beam:
[email protected]
Marriage matters to God. Marriage is also important to the church, because it is a picture of the intimate relationship Jesus wants with His people. So we want to build strong, Christ-centered marriages as a way to impact our families, workplaces, schools and lastly our community. Our Marriage Ministry offers a number of events each year, including Date Nights, classes, and seminars. For more information, or to get involved, contact Amy Beam at The Chapel,
[email protected]
.
Men's Ministry is a community of men helping other men become the best husbands, fathers, and brothers in Christ that God has called us to be. We follow 4 basic principles in men's ministry. To reject passivity, lead courageously, accept responsibility, and expect the greater reward. for more information about how you can get involved, contact
mensministry
@thechapel.net.
For expectant moms and mothers of kids age infant – kindergarten, MOPS meets at The Chapel September through May. We believe that better moms make a better world! You'll have a chance to carve out some time for yourself – time to think, to talk, to laugh with new friends and to realize you're not alone on this journey. Please secure your own arrangements for childcare. Check back soon for more information on when we will be meeting. If you have questions, please email
[email protected]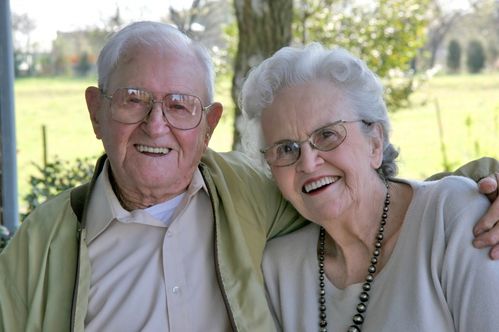 Chapel Seniors is for those ages 65 and up. Chapel Seniors is presently under construction. If you would like to be part of the team that redesigns what Chapel Seniors is going forward, please contact Amy Beam:
[email protected]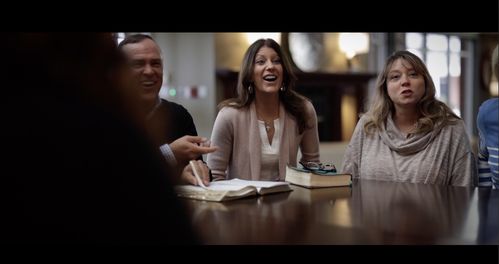 The Chapel singles ministry, TheMix, exists to bring together singles to believe in Jesus Christ, grow in community with others, serve the local church, and change the world by being the hands and feet of Jesus. The singles ministry is made up of single men and women who are actively pursuing a relationship with Jesus first, and striving to live out their faith on a daily basis. We provide opportunities for singles to connect with other singles and form healthy Life Group communities. TheMix is a great environment for single men and women ages 35+. For more information, please contact Phil Johnson at The Chapel,
[email protected]
.
Stephen Ministry is a lay caring ministry which is quite unique and amazingly effective in helping individuals receive the emotional and spiritual support they need when navigating a time of crisis or difficult life challenge. Grounded in Jesus' commands to love one another and carry each other's burdens, Stephen Ministers are members of the congregation equipped with skills, knowledge, & spiritual support to provide high-quality, confidential, Christ-centered care to those who are hurting. For more information contact a Stephen Ministry Leader at
[email protected]
Women's Ministries at The Chapel exists to equip women to Grow in their relationship with Christ and each other through Study, Service, Fellowship and Prayer. COME STUDY WITH US! We offer Women's Bible Studies every quarter, Winter, Spring, Summer and Fall, with a focus on growing in our relationship with God and with each other.
Women's Winter Studies are now open.
The 3rd Thursday of every month, we offer IF TABLE. This ministry provides an opportunity to gather around a table to share a meal and Christ-centered conversation with other women. IF TABLE is hosted in a different home each month and is a great way to connect with other women. Join us for great food and fellowship around the table.
We also offer a Prayer Shawl Ministry and Piecemakers. If you have any questions, or for more information, please contact Stacy Knipscheer,
[email protected]
.
Are you looking for a place to belong, while connecting with God and others? We know that The Chapel can feel like a big place. The Link is our NEW group for adults 27 to 39 and it is getting ready to kick-off with both an in-person and virtual option. This group provides opportunities for people single, married, in our careers, or just getting started to plug in and meet others around the same stage of life pursuing Jesus! We will be gathering weekly in person on Sundays after 2nd service in room 153 beginning in April 18 or virtually at 2:00 p.m. using Discord link (
https://discord.gg/zka3VPJ
). If interested email
[email protected]
.
THe Next Step in your faith
can start today.